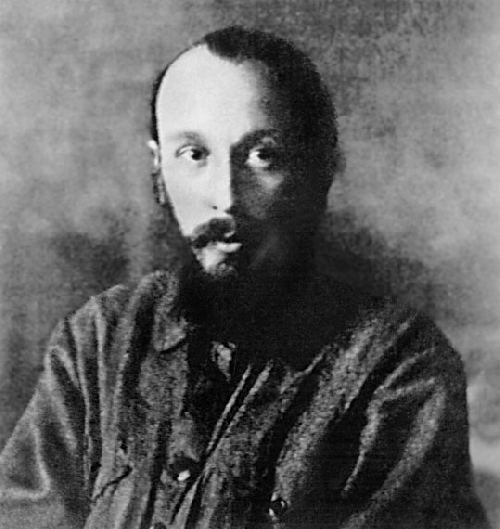 Mikhail (Mikhaylovich) Bakhtin (November 16th, 1895 - March 7th, 1975)
Bio
[ @Elio — bullet points]
Main Ideas Related to Intertextuality (Key Terms)
Carnivalesque: A

 literary mode characterized by a mocking or satirical challenge to authority and the traditional social hierarchy.

It originated as "carnival" in Mikhail Bakhtin's

Problems of Dostoevsky's Poetics

and was further developed in

Rabelais and His World

.
Dialogic nature of language: In opposition "between monological and dialogic utterance", this concept is described to "foreground[] class,

ideological and other conflicts" and is disapproved by those who serve the state– upholding existing imbalanced power structures.

(dialogism?) (expand)
Discourse Analysis: Also known as discourse studies, it is the approaches to analyze written, vocal, or sign language use. (expand)
Double-voiced discourse: Expressing a particular opinion in and at the same adjust the way an individual speaks to the take into account their counterparts views and concerns. Trying to understand what their audiences feels and thinks then tailor speech accordingly. (expand)
Polyphony: (lit. "many sounds") In music, the way melody, rhythm, and harmony in a piece intertwine into certain textures where each given voice counter, or respond, to each other. Polyphony has more than one melodic line (e.g. fugues, quartets), compared to monophony, where a single line can be played by itself or in unison (e.g. folk tunes, chants). In the context of intertextuality, Bakhtin defines Dostoevsky's work as polyphonic with Tolstoy's in juxtapose, as the dialogue of Dostoevsky's characters are ever-lasting and always in consideration of one another's own ideas without a single dominating voice, whereas in "monological blocks", as defined in Tolstoy's works, the characters are made the author's mouthpiece.
Heteroglossia: As said by Bakhtin and later developed by Kristeva, the way a novel is made is inherently intertextual, for it refers to contemporary and past discourses to develop its flexible and open form. (expand)
Legacy (Important works and Theoretical debate)
Fyodor Dostoyevsky (1821-1881), whose works Bakhtin studied led to establishing dialogism and

polyphony

An excerpt of his study

Rabelais (1965)

was published in Yale French Studies in 1969

The fragment of the essay on the

Bildungsroman

(1936-8)

Bakhtin's earliest known works

Medvedev

(1928) and

Voloshinov

(1929)

Both critiqued

Russian Formalism

and began to outline the characteristic theme of

'dialogism'
Relation to Kristeva/ Rabelais
Works Cited
Alfaro, María Jesús Martínez. Intertextuality: Origins and Development of the Concept.
Bakhtin, Mikhail. Problems of Dostoevsky's Poetics.
Bakhtin, Mikhail. Rabelais and His World.
Haberer, Adolphe. Intertextuality in Theory and Practice.
Graham, Allen.
Macey, David. The Penguin Dictionary of Critical Theory. Penguin Group (USA) Inc., 2001.
………